Air Treatment Systems
There are many ways to obtain a better quality of air.
But which technology is suitable for which situation?
There are 2 basic principles:
Can be used year-round:
Air washers, air cleaners, combination appliances and dehumidifiers can be used all year round.

Use season related:
Evaporators, steam humidifier and ultrasonics are most suitable for usage during spring and autumn or season related.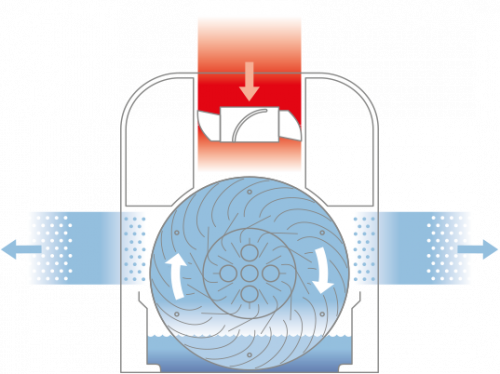 Air washers
Air washershumidify and clean the air without the need for filter mats. Special humidification discs turn in the water, which adds moisture to the air. The water acts as a natural filter, which cleans the air of impurities (e.g. dust, pollen and particle-bound odors).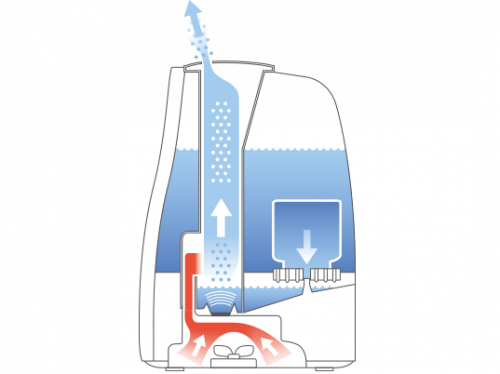 Ultrasonic humidification system
The water is converted by means of high-frequency vibrations into a micro fine mist, which is distributed through the room air by a fan.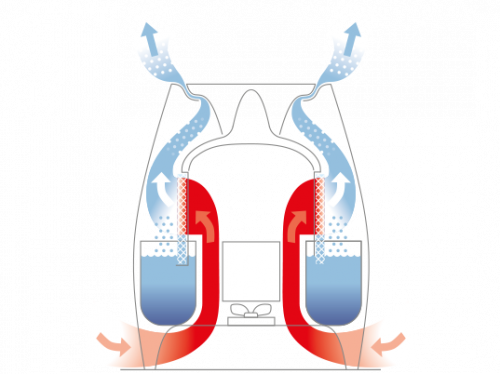 Evaporator system
A fan sucks the dry indoor air through the water-soaked evaporator mat and returns it to the room with optimum humidity. Besides the humidification process, the air is simultaneously washed, i.e. cleaned of dust and dirt particles. Because the air holds more or less humidity depending on the temperature, evaporators automatically provide the correct level of air moisture in accordance with the evaporation principle.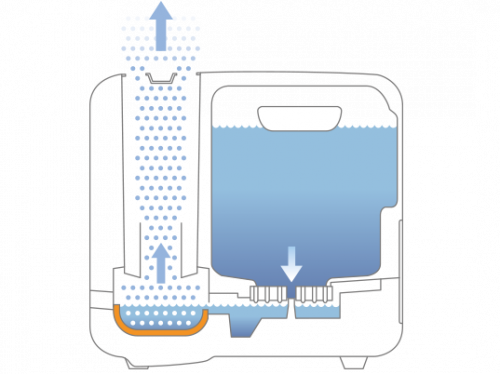 Steam humidifier system
In order for water to vaporaze,it must be heated. This is done with an electrically operated heating element and an evaporation space. That water is heated and converted into steam, which is dispersed through a small opening.
The hot steam delivers energy to the room air, raising the room temperature slightly. Steam Humidifiers are very powerful. For this reason, the humidification must be checked or, even better, controlled with a hygrostat to save energy.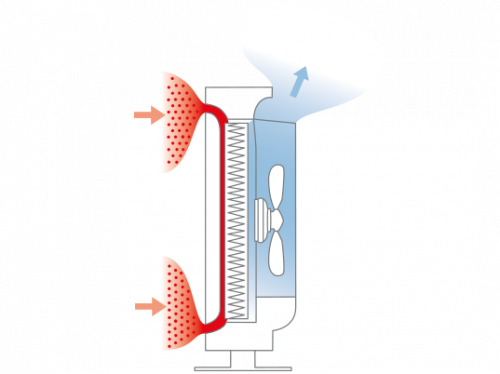 Air cleaner system
An air cleaner filters out the smallest particles to provide clean and healthy indoor air. With its special filter system (HEPA and active carbon filter), the appliance reduces the load of pollen, dust, animal hairs, mites, smoke and odors in the air to create an indoor climate in which allergy sufferers in particular can breathe deep.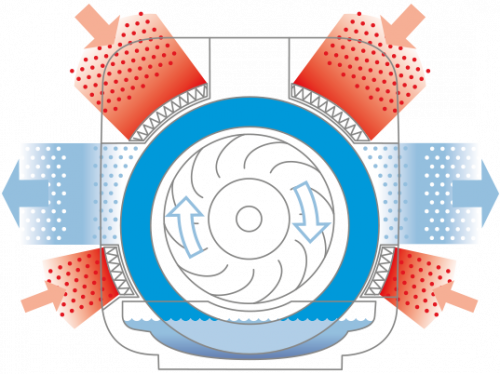 Hybrid system
The HYBRID system provides both air humidification and air purification at the same time. The main components are the integrated HYBRID filter and the evaporator mat. A permanent pre-filter stops hair, pet dander, household dust and other larger contaminants. The downstream HYBRID filter consisting of an active carbon filter and a HEPA filter, filters almost all viruses, pollen and absorbs unpleasant odors. Last but not least, the evaporator mat is responsible for air humidification.